Groupe officiel
Rise of the Triad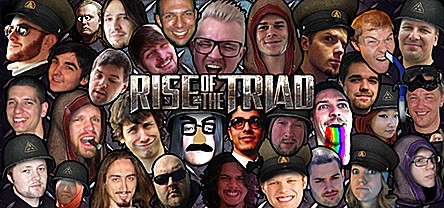 The World's Most Ludicrous Shooter Has Returned!
4,948 Membres
|
370 En jeu
|
1,327 En ligne
|
3 dans le chat de groupe
Apogee Software and Interceptor Entertainment proudly present the rebirth of the cult-classic first-person shooter, "Rise of the Triad". Bigger, better and more ludicrous than ever before.
Rise of the Triad on Facebook

Rise of the Triad on Twitter

Rise of the Triad Forums

Cliquez sur une des images ci-dessous pour en faire votre nouvel avatar.
1 événement au cours des deux prochaines semaines
Les horaires de tous les événements sont affichés automatiquement dans le fuseau horaire de votre système local.
Afficher tous les événements