Virallinen ryhmä
Rise of the Triad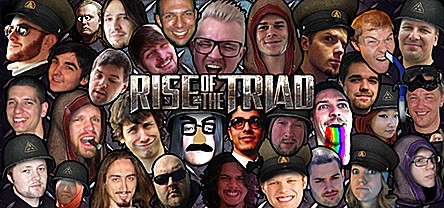 The World's Most Ludicrous Shooter Has Returned!
3,277 jäsentä
|
274 pelissä
|
955 paikalla
|
9 ryhmäkeskustelussa
Apogee Software and Interceptor Entertainment proudly present the rebirth of the cult-classic first-person shooter, "Rise of the Triad". Bigger, better and more ludicrous than ever before.
Rise of the Triad on Facebook

Rise of the Triad on Twitter

Rise of the Triad Forums

Voit valita alla olevista kuvista uuden avatarin profiiliisi napsauttamalla kuvaa.
1 tapahtuma seuraavan 2 viikon aikana
Kaikki tapahtumat näytetään automaattisesti paikallisen aikavyöhykkeen ajassa.
Näytä kaikki