Grupo oficial
GameMaker: Studio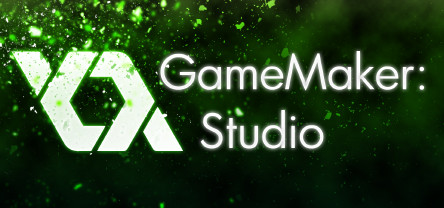 16,153 Miembros
|
843 Jugando
|
2,953 En línea
|
1 En el chat del grupo
GameMaker: Studio caters to entry-level novices and seasoned game development professionals equally, allowing them to create cross-platform games in record time and at a fraction of the cost.

GameMaker: Studio is the world's preferred 2D game development framework with approximately two million downloads, more than one million monthly active developers and a community 145,000 developers strong.

Hit games developed with GameMaker include "Gunpoint," "Home," "Hotline Miami," "Hyper Light Drifter," "Nidd Hogg," "Nuclear Throne," "Spelunky," "Risk of Rain," and "Super Crate Box," among many others.

For more information about GameMaker: Studio, please visit http://www.yoyogames.com/studio.

YoYo Games

YoYo Games Support

Haz clic en cualquiera de las siguientes imágenes para convertirla en el nuevo avatar de tu perfil.
1 evento en las próximas 2 semanas
Todas las horas de los eventos se muestran automáticamente en tu franja horaria local.
Ver todos los eventos