Resmî Grup
Guacamelee! Gold Edition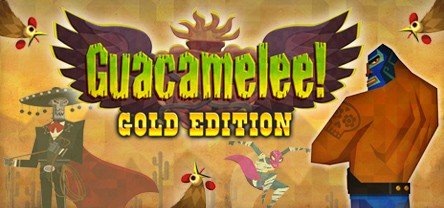 Guacamelee! Gold Edition
1,825 Üye
|
144 Oyunda
|
468 Çevrimiçi
|
0 Grup Sohbetinde
Guacamelee! Gold Edition is a Metroid-vania style action-platformer set in a magical Mexican inspired world. The game draws its inspiration from traditional Mexican culture and folklore, and features many interesting and unique characters.
DrinkBox Studios

DrinkBox on Facebook

DrinkBox on Twitter

Aşağıdaki resimlerin herhangi birisine tıklayarak yeni avatarınız yapabilirsiniz.
Önümüzdeki 2 hafta içinde 1 etkinlik yapılacak
Tüm etkinlik zamanları otomatik olarak yerel saatinizde gösterilmektedir.
Tüm etkinlikler