Officiell Grupp
Guacamelee! Gold Edition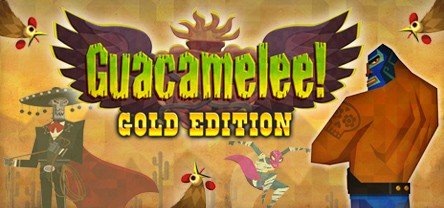 Guacamelee! Gold Edition
1,664 Medlemmar
|
67 Spelar
|
293 Online
|
0 I gruppchatt
Guacamelee! Gold Edition is a Metroid-vania style action-platformer set in a magical Mexican inspired world. The game draws its inspiration from traditional Mexican culture and folklore, and features many interesting and unique characters.
DrinkBox Studios

DrinkBox on Facebook

DrinkBox on Twitter

Klicka på någon av bilderna nedan för att göra den till din nya profilavatar.
1 händelse under de kommande 2 veckorna
Alla händelsetider visas automatiskt i tidszonen för ditt lokala system
Visa alla händelser