Gruppo ufficiale
Guacamelee! Gold Edition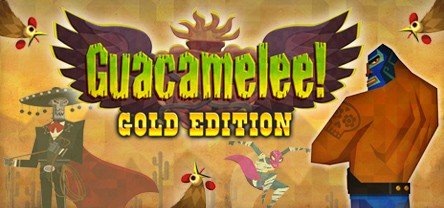 Guacamelee! Gold Edition
3,933 Membri
|
256 In gioco
|
895 Online
|
0 In chat di gruppo
Guacamelee! Gold Edition is a Metroid-vania style action-platformer set in a magical Mexican inspired world. The game draws its inspiration from traditional Mexican culture and folklore, and features many interesting and unique characters.
DrinkBox Studios

DrinkBox on Facebook

DrinkBox on Twitter

Clicca su una delle immagini sottostanti per impostarla come avatar del tuo profilo.
1 evento nelle prossime 2 settimane
Tutti gli orari degli eventi sono visualizzati automaticamente nel tuo fuso orario locale.
Mostra tutti gli eventi