Offizielle Gruppe
Guacamelee! Gold Edition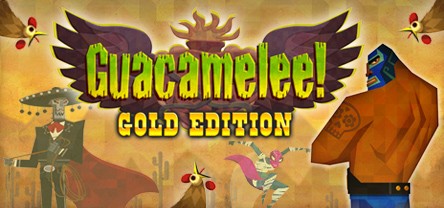 Guacamelee! Gold Edition
109 Mitglieder
|
13 Im Spiel
|
40 Online
|
0 im Gruppenchat
Guacamelee! Gold Edition is a Metroid-vania style action-platformer set in a magical Mexican inspired world. The game draws its inspiration from traditional Mexican culture and folklore, and features many interesting and unique characters.
DrinkBox Studios
DrinkBox on Facebook
DrinkBox on Twitter
Klicken Sie auf eins der unten angezeigten Bilder, um es als neuen Profil-Avatar zu verwenden.
1 Event in den nächsten zwei Wochen
Alle Event-Zeiten werden automatisch in Ihrer Ortszeit angezeigt.
Alle Events