Groupe officiel
Guacamelee! Gold Edition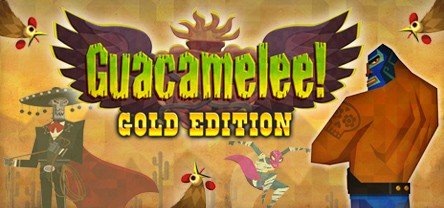 Guacamelee! Gold Edition
4,339 Membres
|
208 En jeu
|
724 En ligne
|
0 dans le chat de groupe
Guacamelee! Gold Edition is a Metroid-vania style action-platformer set in a magical Mexican inspired world. The game draws its inspiration from traditional Mexican culture and folklore, and features many interesting and unique characters.
DrinkBox Studios

DrinkBox on Facebook

DrinkBox on Twitter

Cliquez sur une des images ci-dessous pour en faire votre nouvel avatar.
1 événement au cours des deux prochaines semaines
Les horaires de tous les événements sont affichés automatiquement dans le fuseau horaire de votre système local.
Afficher tous les événements