공식 그룹
FTL: Faster Than Light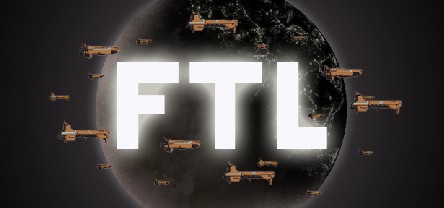 41,898 회원
|
4031 게임 중
|
11,777 온라인
|
0 그룹 채팅 중
The official group for FTL: Faster Than Light.

FTL is a "spaceship simulation roguelike-like" made by Subset Games. It was primarily made by Matthew Davis and Justin Ma with the help of Ben Prunty (Music & SFX), Tom Jubert (Writing) & Chris Avellone (AE Writing).

The upcoming FTL: Advanced Edition is a free content expansion to be released on April 3rd, 2014! It will let players experience 10 new player ship layouts, a new alien race, more systems/weapons/events, and much more!
FTL Website

Ben Prunty's Bandcamp - FTL Soundtrack

FTL Merchandise

FTL: Advanced Edition is available!
FTL: AE is free expansion to FTL which includes a new alien race along with new events, weapons, playable ships, drones, and more! It also adds additional musical tracks by Ben Prunty, and events by Tom Jubert and guest writer Chris Avellone.
If you own FTL on Steam it should automatically update the game to the newest version, v1.5.10. If you instead own a DRM-Free version of FTL, you need to re-download the game from the original location and then re-install it. The following link has more information about updating DRM-Free versions -
Update Instructions
[www.ftlgame.com]
Additionally,
FTL has also been released on iPad!
It is the complete game (same as PC) and includes the new AE content. It costs $10 in the US Store and is available on the App Store worldwide. Note: FTL purchases on computer cannot be transferred or redeemed on iPad.
모든 576개의 댓글 보기
앞으로 2주 동안 1개 행사가 있습니다.
모든 행사 시간은 자동으로 사용자 시스템의 표준 시간대로 표시됩니다.
모든 행사 보기